Greater Kingsport Kennel Club AKC Sanctioned Programs
Dog Agility

Dog agility
is a dog sport in which a handler directs a dog through an obstacle course in a race for both time and accuracy. Dogs run off leash with no food or toys as incentives, and the handler can touch neither dog nor obstacles…
Read More »
Obedience & Rally

Rally obedience
or Rally-O is a dog sport based on obedience. It was originally devised by "Bud" Kramer from the obedience practice of "doodling" – doing a variety of interesting warmup and freestyle exercises.
Read More »
Fast CAT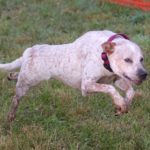 Fast CAT
is a dog sport based on speed. It is a fun event for owners and dogs to see just how fast their dog can run.
Read More »
Breed Conformation

Conformation
in dogs refers solely to the externally visible details of a dog's structure and appearance, as defined in detail by each
dog breed
's written
breed standard
. A dog that
conforms
to most of the description in its individual breed…
Read More »
---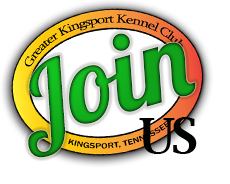 Join the Greater Kingsport Kennel Club
Kingsport Kennel Club is devoted to man's best friend, our members invite you to read about all of our activities, and hope you join us for another exciting year.